About TSW
The Scatter Works, Inc. is a Montana Corporation located in Tucson Arizona owned and operated by John C. Stover. John has worked most of his professional life in the field of scatter metrology. He has a PhD in Electrical Engineering from Purdue, has worked for large and small companies and taught at three universities. His name appears on more than ten patents and more than 100 publications including his book Optical Scattering: Measurement and Analysis (SPIE Press 2012) now in its third edition. TSW offers consulting, scatter measurements from the mid-IR to the near UV, several scatterometers, particle depositions, and a scatter course. All of which are all described on this website.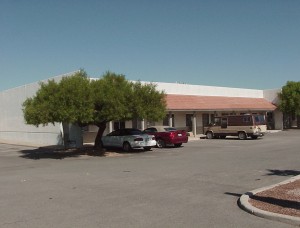 The company is located in a small industrial park in Tucson and has a lab area with clean bench areas that allow working with clean optics and semiconductors. Although the company is small, the Tucson technical environment (affectionately called "optics valley") offers all of the required support (machine shops, programmers, electronic shops, etc.) to take on some large projects. TSW owns 50% of ScatterMaster LLC which was formed to design and build advanced scatter instrumentation.  
About ScatterMaster LLC
ScatterMaster LLC, is owned by TSW and Agave Systems. It was formed to develop and sell scatter metrology instrumentation. The result is ScatterScope4 which is capable of full hemispherical scans in about 15 seconds. This product is  described here with additional information available at scattermaster.com.